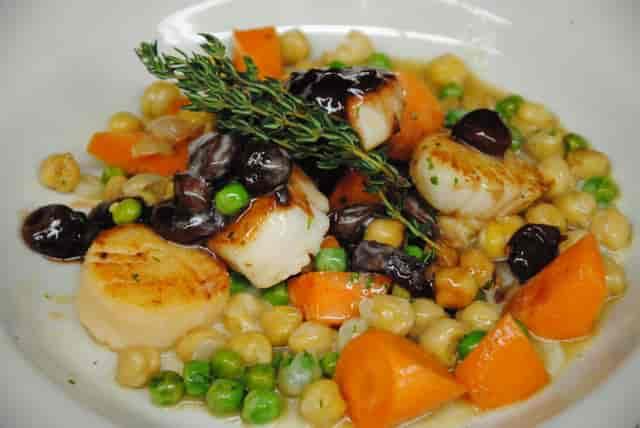 Reviews

"Van Rensselaer's, on Route 6 opposite Marconi Station in South Wellfleet, will delight you with American cuisine that is strong on Cape Cod fare. If you are ordering seafood, you may wish to try a bottle of the Deidesheimer Riesling Kabinett – it will bring out the best in your meal. Phone (508) 349-2127 for the day's specials, including the complete vegetarian listing."

"We start here because we've long claimed that VR has the best Baked Stuffed Lobster on Cape Cod. The house specialty, it is lined with sweet fresh scallops, then stuffed with scallops and shrimp, and baked to perfection. Of course, scallops and shrimp are delicious in their own right, but cooked this way, they tend to take on the flavor of the lobster, which suits us just fine. Forget the bib … forget your dignity. Just dive in. Truly delicious. One little aside: if you really want to OD on lobster, we recommend VR's superb Lobstercakes appetizer, which guarantees you'll never settle for plain old crabcakes again.

"Ridiculously delicious seafood, ultra-fresh and beautifully prepared. Brilliant combinations, delicate flavors, just classy! Great steaks, chicken, duck and #1 Baked Stuffed Lobster. Casual atmosphere, friendly service. Also vegetarian dishes. Try a frozen cocktail, or Clams Casino, or Lobstercake, Salad bar to die for. Oh, what the heck – try everything!"